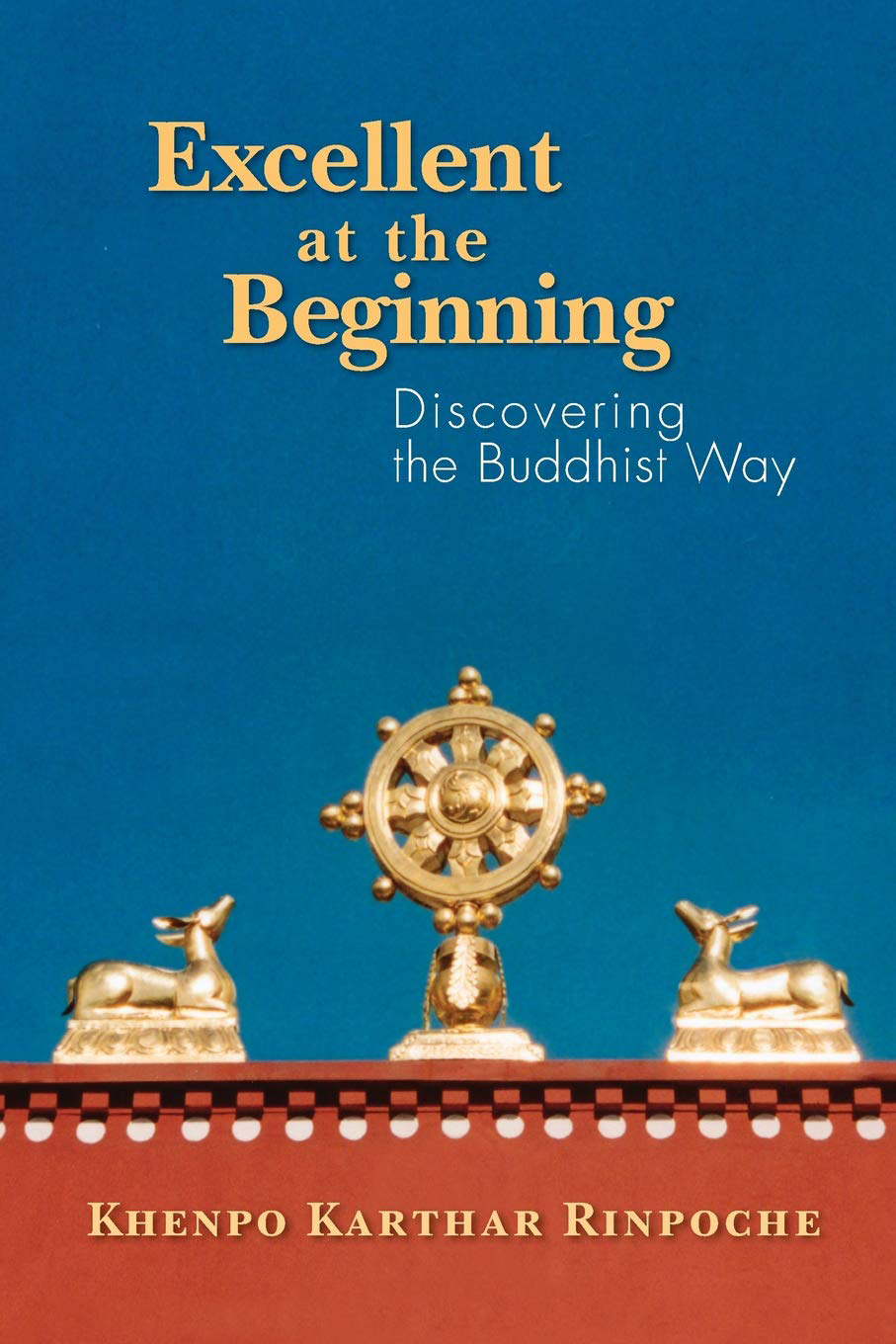 Excellent At The Beginning class
with Ron Hilburn
Five Friday evenings, 7 pm - 9 pm
This course, in a simple way, outlines the intent and methods of Buddhist practice as presented by Khenpo Karthar Rinpoche in his book entitled "Excellent at the Beginning." Both the "why" and "how" of the fundamental practices of the Karma Kagyu lineage of Tibetan Buddhism will be introduced, with emphasis on first steps in cultivating wisdom.
These first steps in cultivating wisdom are presented as contemplations associated with the Four Foundations of Mindfulness. We will study and practice these contemplations.
The Four Foundations of Mindfulness are the meditation instructions of the Buddha. Khenpo Karthar offers rich and profound insights into these practices and teachings.
Ron Hilburn first met Chogyam Trungpa Rinpoche in 1979. He completed the Three-Year Retreat at Gampo Abbey in 2002, and has studied extensively with Ven. Thrangu Rinpoche. Ron is a retired statistics professor who taught at Dalhousie University and St. Mary's University.
Ron teaches extensively on meditation practice, and is an excellent resource for new and seasoned meditators.
The course cost of $75 includes a copy of Khenpo Kartar's book "Excellent at the Beginning".
Please register early so we can order enough copies of the book to arrive in time for the class.