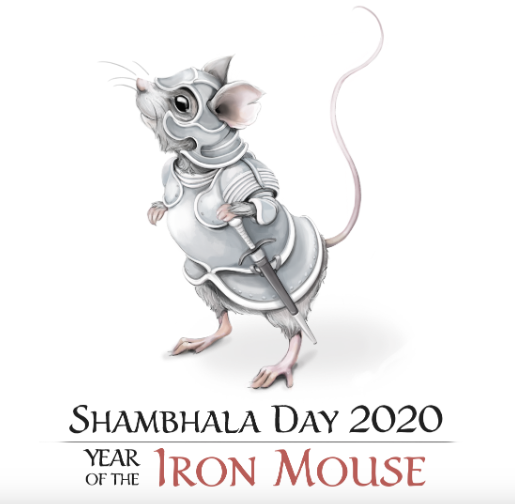 Shambhala Day Celebration
Shambhala Day marks the beginning of the new year, and is the most important holiday of the Shambhala mandala. Based on the traditional Tibetan new year's celebration of Losar, the day is calculated astrologically according to the Tibetan lunar calendar, and changes every year to coincide with the annual lunar cycles.
Shambhala Day is a time for us to express the wealth and richness of our spiritual and cultural heritage through feasting, conviviality, and elegance.
This new year, The Year of the Iron Mouse, officially begins on Monday, February 24. The Vancouver Shambhala Centre is celebrating Shambhala Day on the following Saturday, February 29, so that more people can attend.
10:00 am - Replay of the Shambhala Day broadcast from Halifax
11:00 am - Flower arrangement demonstration with Ikebana Master Mrs. Yukawa
11:30 am - Throwing of the I Ching
12:00 noon - FRESH HOMEMADE MOMOS AND POTLUCK LUNCH
Please note: We do not have a designated coordinator for this event. It is an "all open hearts on deck" celebration. It would be much appreciated if members and friends could arrive early to set up the community room with plates, cutlery, etc.
Please come with a potluck contribution, plans to help out, and if you are so moved, a donation.
Please sign up here with the dish you will bring and where you would like to be of help.
For more information please contact Kate at [email protected]