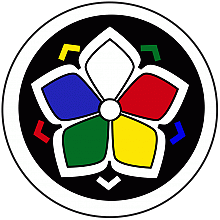 External Event - Introduction to Karuna Training Methodology: Human to Human...
Human to Human: A Path of Mutual Recovery
Introduction to Karuna Training Methology
Taught by Melissa Moore and Anie Boudreau
Mutual Recovery is a state of mind in offering ourselves to others in contemplative psychology. Karuna Training is about touching into compassion from the space of equality. Being willing to touch into the shared space of human suffering as a shared act of compassion. It is not just for therapists or Buddhists, it is for those that want to explore the human gift of exchanging self with others in action, in working with the human issues of our time, in our city -- Vancouver -- in whatever context is necessary.
This stand-alone class has no prerequisites, and it is open to everyone. The weekend is designed to introduce the basics of Karuna Training.
For more information and/or to register open this link.
This is not a Vancouver Shambhala Centre event. It is independently led and managed.