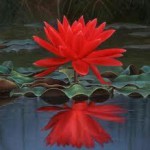 Ani Pema's Audio Talk and Guided Meditation Instructions on Tonglen Practice
"Tonglen, or exchanging oneself for others, is another bodhicitta practice for activating loving-kindness and compassion." Ani Pema Chodron from The Places that Scare You
Main Meditation Hall
Sunday, March 1, 2020
9:30am to 12:00pm
By donation
Please join us for this special opportunity to learn about Tonglen Practice!
Suggested Readings:
Training the Mind and Cultivating Loving-Kindness by Chogyam Trungpa (Point 2 / Slogan #7: Sending and Taking should be practiced alternately. These two should ride the breath.
The Places that Scare You by Pema Chodron, Chapter 9.
Contemplation and Discussion Point: "All beings possess bodhicitta, which is the inherent tenderness of the heart, its natural tendency to love others and care for them. But over time, in an attempt to protect ourselves from pain and discomfort, we have created barriers to cover up our vulnerability. This leaves us feeling alienated and cut off from others. The practice of Tonglen reverses this process of hardening and shutting down. Instead of running from pain and discomfort, we acknowledge them, own them fully, and even invite them in."
Shambhala Sunday Morning Schedule for March 1:
9:30am to 10:00 Meditation Practice and Instruction
10:00 Audio Talk and Guided Meditation Instruction on Tonglen by Ani Pema Chodron
11:15 Tea Break
11:30 Discussion Group
12:00 Close
Prerequisite: Instruction in meditation practice that is taught at the Shambhala Centres. Free meditation instruction is offered on Wednesdays at 7pm and Sundays at 9:30am.