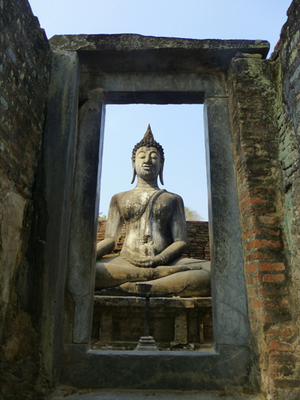 Three Mornings of Sitting Meditation-online
with Geoff Bannoff
Three Mornings of Sitting Meditation-Online
Wednesday March 25 to Friday March 27
9:30am - noon
Three mornings of sitting and walking meditation using Zoom. If your space is too small for walking meditation, mindful stretching works well as an alternative.
Mid-morning each day, there will be a brief practical talk on meditation practice, drawing on the Four Foundations of Mindfulness.
For those who are available weekday mornings, this is an excellent way to start the day. Sitting with an online group, several days in a row, helps one settle into meditation practice in a way that doesn't ordinarily happen during city life.
Drop in—it is fine to (quietly) arrive late or (quietly) leave early during any sitting period. Attend one, two or all three mornings.
To join us by Zoom, click https://zoom.us/j/5172791759
Or start the Zoom app and join meeting 517-279-1759
Our Zoom meeting begins a few minutes before 9:30 am each morning. Meditate at home with us (with your camera on or off) Meditate for a short period, or the entire morning.
Helpful tips for Using Zoom for online meditation and classes.
Donations are appreciated, especially during these uncertain times when we have had to cancel most of our revenue-generating programs.
We plan to offer this program several times throughout the year.