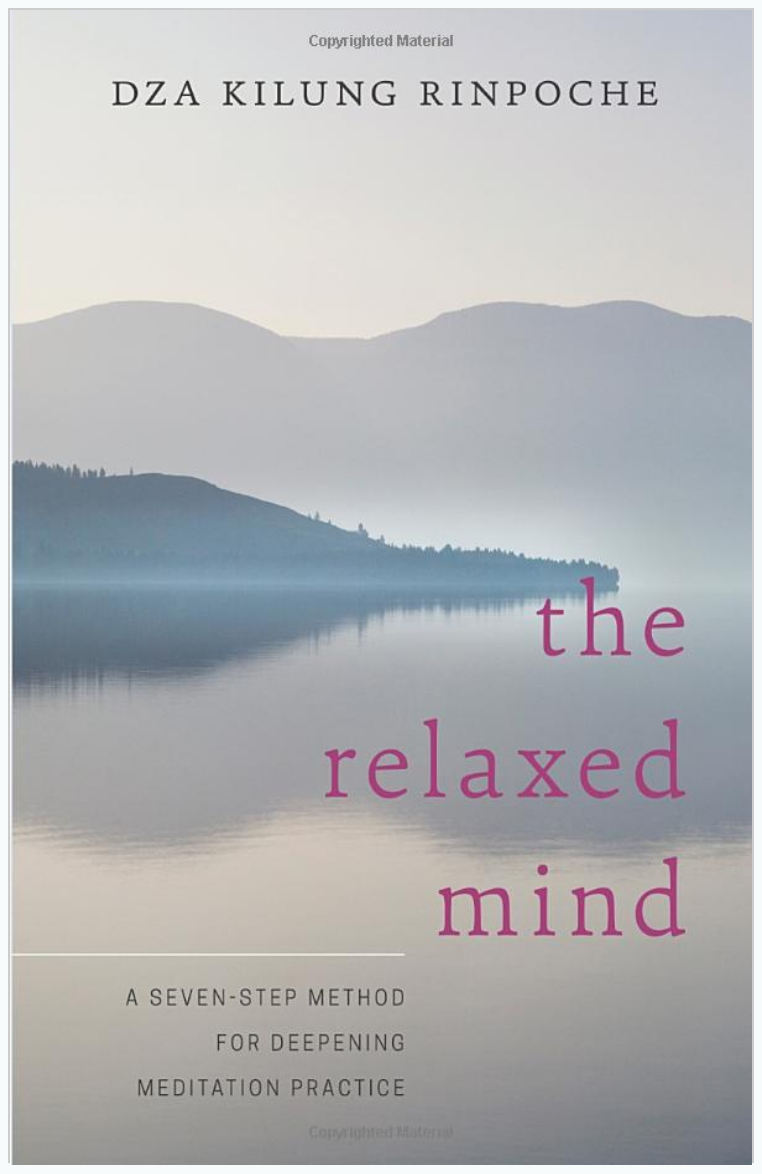 The Relaxed Mind - 7 Week Online Course
with Ron Hilburn
The Relaxed Mind - a 7 week online training course
Thursday evenings at 7:00 pm
with Ron Hilburn
This course, based on the book "The Relaxed Mind" by Dza Kilung Rinpoche, introduces seven meditation methods designed to strengthen and deepen one's practice of sitting meditation. New and veteran meditators alike will find both heightened interest and motivation as they begin to feel the effects of these meditations.
Dza Kilung Rinpoche is an incarnation of a principal student of Jigme Lingpa and holder of the Longchen Nyingthig teachings of the Dzogchen tradition of the Nyingma school of Tibetan Buddhism. He has developed a system of seven sequential meditations, called "the seven steps", specifically for modern students, based on the several decades he has spent working with western students. He has also established the Pema Kilaya Center, a meditation center on Whidbey Island, Washington.
In this seven week course, we will study, contemplate, and meditate on one step each week. In each step our mindfulness will be extended to include a different aspect. Starting with the body, then the calm, clarity, and insight aspects of the mind. By the end of this course, one will have understood and have experience practicing each of the "seven steps".
Ron Hilburn first met Chogyam Trungpa Rinpoche in 1979. He completed the Three-Year Retreat at Gampo Abbey in 2002, and has studied extensively with Ven. Thrangu Rinpoche. Ron is a retired statistics professor who taught at Dalhousie University and St. Mary's University.
Ron teaches extensively on meditation practice, and is an excellent resource for new and seasoned meditators.
The course cost of $90 includes a copy of Dza Kilung Rinpoche's book "The Relaxed Mind: A Seven Step Method for Deepening Meditation Practice".
Please register early so we can order enough copies of the book to arrive in time for the class.
To join us by Zoom, click here
Or start the Zoom app on your computer, tablet or smartphone, and join
Meeting ID: 517 279 1759
Password: 123456
Our Zoom meeting begins a few minutes before the posted class time.
Helpful tips for Using Zoom for online meditation and classes.