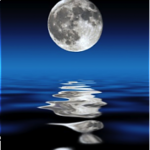 Sadhana of Kindness: Awakening the Moon of Enlightened Society
This short Shambhala Buddhist practice is offered on the third Sunday of each month at 10:30am as part of our Shambhala Sunday morning (9:30am to 12:00pm).
The Sadhana of Kindness practice helps us train in opening our hearts and minds by cultivating the power of kindness towards ourselves and interconnectedness with others.
Pre-requisites: None. The sadhana will be on screen share. Preferebly you will have had meditation instruction from a Shambhala Centre.
Meditation Instruction is available on Sunday Mornings at 9:25am (please arrive at 9:25 if you woud like meditation instruction) and on Wednesday evenings at 7:00pm as part of Wednesday Night Open House.
Fee by donation THANK YOU