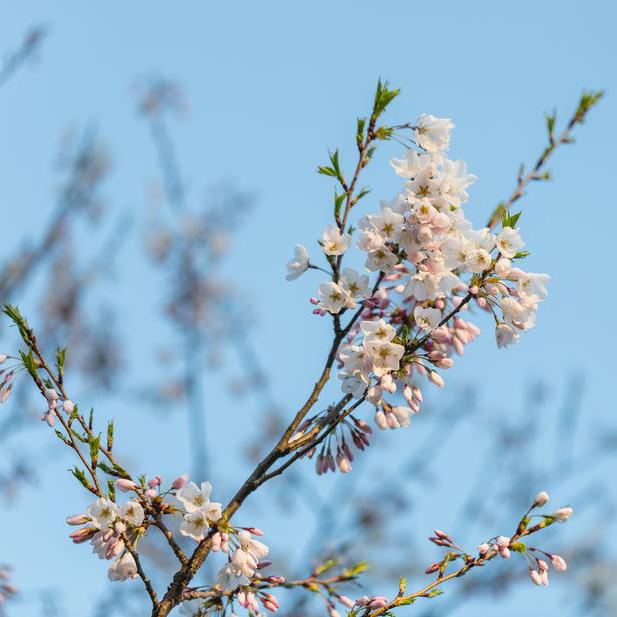 Ikebana: Japanese Flower Arranging Workshops
Ikebana -- Japanese Flower Arranging Workshops
Sunday July 12, 2020 9:00 am - 3:00 pm
Mrs. Yukawa, a senior instructor in the Sogetsu School of Ikebana, will give instruction in 2 styles of Ikebana arrangements. Please bring container, cutting shears, needlepoint holder (kenzan) and lunch.
Registration is required. Please register with Mrs. Yukawa at 604-687-7586 on the Wednesday before the workshop. A 48-hour cancellation notice is requested if unable to attend. Cost is $95 which includes instruction, branches and flowers.
Address of workshops: 188 Aquarius Mews (Yaletown) with limited complimentary underground parking on a first-come first-served basis.
Ongoing: Mrs. Yukawa offers private Ikebana lessons. Please contact her for more information.
Why does the Vancouver Shambhala Centre offer Ikebana workshops in the Sogetsu tradition?
We are influenced by the Vidyadhara Chogyam Trungpa Rinpoche who was attracted to the Japanese arts, in particular, Ikebana and Tea Ceremony.
While living in England, Trungpa Rinpoche was introduced to Sogetsu Ikebana (Sogetsu is one of 3,000 Ikebana schools) from which he developed a flower arranging school called Kalapa Ikebana, a truly contemplative approach to Ikebana.
While the Sogetsu classes are not taught in the lineage of Kalapa Ikebana, we as meditators can bring our mindfulness-awareness practice and appreciation of our sense perceptions to the Sogetsu discipline as a way to uplift our world through recognizing the sacredness of natural forms.
Some years ago we were fortunate to have made a connection with Mrs. Yukawa, a senior Sogetsu Instructor. While teaching workshops at the Vancouver Shambhala Centre, she developed an interest in the Shambhala vision. It has become a genuine and mutually beneficial relationship.