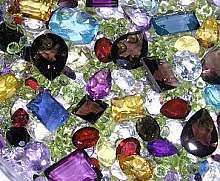 Foundations for Freedom: The Hinayana - Course II - The Second Noble Truth
with Acharya Dale Asrael & John Rockwell
THE SECOND NOBLE TRUTH
The Origins of Suffering Part I: The Five Skandhas
Pre-Recorded Talks by

Acharya Dale Asrael and Acharya John Rockwell
with Live Zoom Course Leader Acharya Susan Chapman
Tuesday Evenings 6:30 - 8:30 by Zoom
Dates: June 23 - July 21
Brief Course Description: Having recognized the truth of suffering and the confusion that is pervasive in our life, we naturally have questions. How does this state of suffering arise? Where does confusion come from? Our innate intelligence begins to explore the subtle layers of experience, going deeper and deeper until we come to the heart of our being. In this in-depth exploration of the Five Skandhas, we will touch these layers or constellations of experience one by one, starting from the unconditioned, innate ground of open space, and see how we fabricate our own world of projections.
All classes begin with a group check-in followed by a pre-recorded talk by Acharya Dale Asrael and Acharya John Rockwell. Acharya Susan Chapman will facilitate a discussion following the talk.
June 23 Talk 1: Introduction to the Second Noble Truth
June 30 Talk 2: Skandha of Form
July 7 Talk 3: Skandha of Feeling
July 14 Talk 4: Skandha of Perception
July 21 Talk 5: Skandha of Conceptual Formations
BONUS! Shambhala Sunday Morning will host the first and last talks of this course, live! Please join us if you can:
Sunday, June 14 at 10am: Live Talk by Acharya Dale Asrael and Acharya John Rockwell followed by a discussion led by Acharya Chapman (the talk will be replayed on Tuesday, June 23 at 6:30 pm).
Sunday, August 23 at 10am: Live Discussion with Q&A by course teachers Acharya Dale Asrael and Acharya John Rockwell (this talk will not be replayed).
Sunday talks are by donation.
No Prerequisites: This program is open to all who are interested in exploring the foundational path of the buddhadharma.
Participants would benefit from having received meditation instruction at a Shambhala Centre. Instruction is offered free: Online Vancouver Shambhala Centre every Wednesday Open House at 7:00pm and every Sunday morning at 9:30am.
Program Cost: $60 Full Course / $120 Generosity Price / $15 Individual Classes. You can pay for the course using PayPal after you click "Register Now", sending an interac e-transfer to [email protected] , using our Square terminal at the VSC once we open, or mailing us a cheque.
Please don't let the course fee prevent you from participating; you can also pay by donation.
Contact the Coordinator, Warren, if you have any questions: [email protected]
To join us by Zoom, click here
Or start the Zoom app on your computer, tablet or smartphone, and join
Meeting ID: 517 279 1759
Password: 123456
Helpful tips for Using Zoom for online meditation and classes.