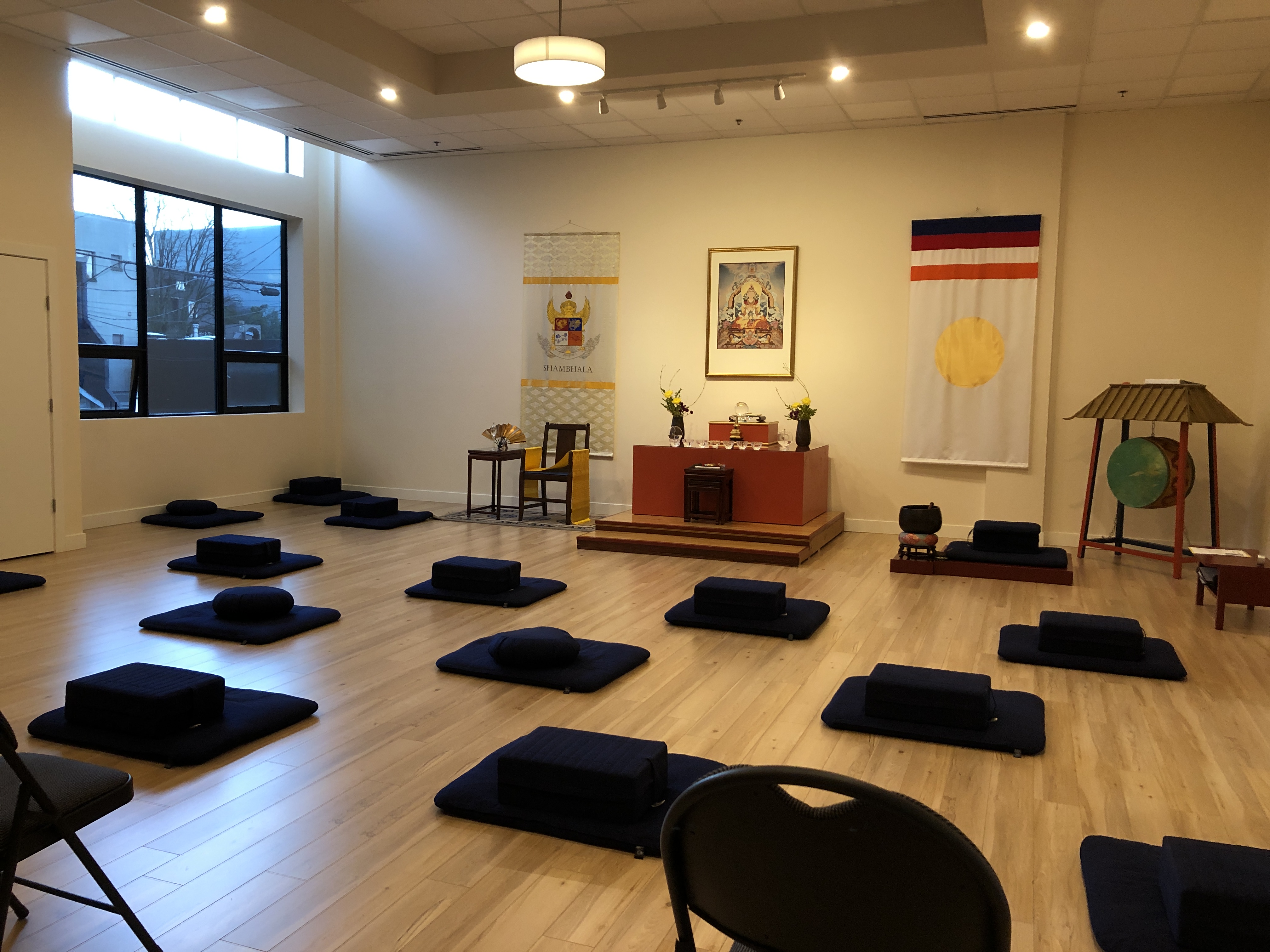 Wednesday Open House--online only - 7pm
All are welcome. Shambhala Open House is an excellent and reliable way to enter into the practice of mindfulness/awareness meditation, encounter the fundamentals of Shambhala Buddhism and begin to build a regular practice. Newcomers are always welcome, and many people in our community make Open House a regular part of their lives.
The evening begins at 7:00 pm with brief meditation instruction and sitting and walking meditation until 8:00 pm, using using Zoom. (You are welcome to arrive late or leave early for this meditation period.)
At 7:30 pm, anyone who would like first-time meditation instruction will move to a Zoom breakout room with an experienced meditation instructor for detailed meditation instructions, with time for questions and discussion. Many people find it helpful to repeat this meditation instruction session.
At 8 pm everyone joins back in the Main Meditation Hall for announcements of upcoming events. Then, please get yourself a cup and tea and join us on Zoom for casual conversation.
At 8:20 there is a dharma talk and discussion. The evening concludes about 9 pm.
To join us by Zoom, click here
Or start the Zoom app on your computer, tablet or smartphone, and join
Meeting ID: 517 279 1759
Password: 123456
Helpful tips for Using Zoom for online meditation and classes.
Donations are appreciated, especially during these uncertain times when we have had to cancel most of our revenue-generating programs.
For more information contact [email protected]