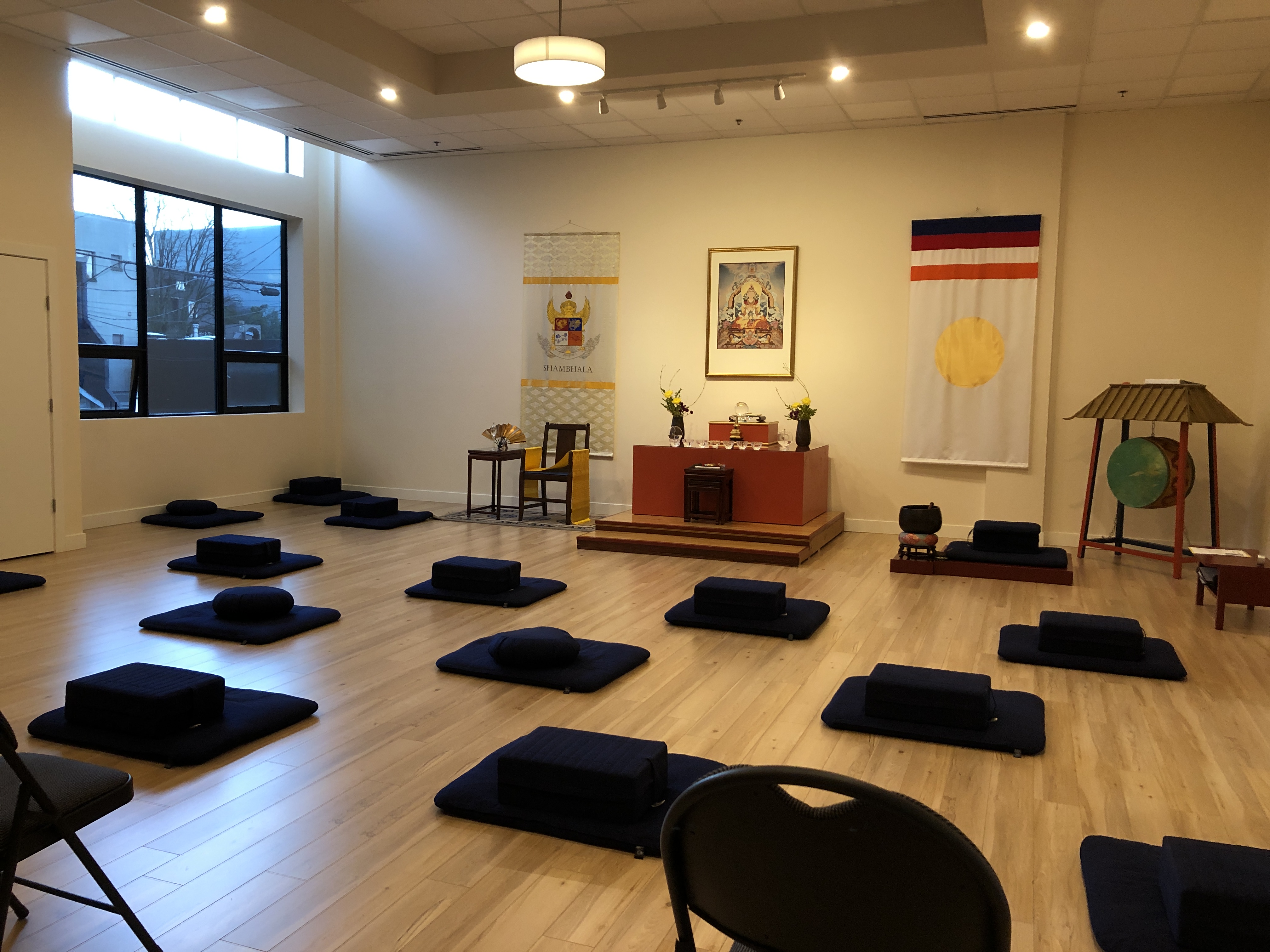 Wednesday Open House-in person & online - 7pm
All are welcom. Open House is an excellent and reliable way to enter into the practice of mindfulness/awareness meditation, learn about Buddhism and begin to build a regular meditation practice. Newcomers are always welcome, and many people in our community make Open House a regular part of their lives.
There is limited in-person participation, and unlimited participation using Zoom.
The evening begins at 7:00 pm with sitting meditation in the main meditation hall (limited to 10-12 people), and online using Zoom. You are welcome to arrive late or leave early for this meditation period.
Also at 7:00pm, we offer in-person meditation instruction for first-time meditators and people who would like a refresher in the small meditation hall, limited to the instructor + 3 participants. After meditation instruction, this group joins sitting and walking meditation in the Main Meditation Hall.
If you are attending via Zoom and would like meditation instruction, please arrive by 6:55 pm so we can set up a separate Zoom room for online meditation instruction.
At 8 pm, there are announcements, then a social period. Please get a cup of tea, come back to Zoom and join us all for casual conversation.
At 8:20 there is a dharma talk and discussion. The evening concludes about 9 pm.
We are limiting the numbers of people inside the Shambhala Centre during this phase. If you are joining us in person, you can optionally register below to 'reserve' your place.
There is no fee for open house, though donations are appreciated. Everything you need is provided; just come as you are.
To join us by Zoom, click here
Or start the Zoom app on your computer, tablet or smartphone, and join
Meeting ID: 517 279 1759
Password: 123456
Helpful tips for Using Zoom for online meditation and classes.
Donations are appreciated, especially during these uncertain times when we have had to cancel most of our revenue-generating programs.
For more information contact [email protected]