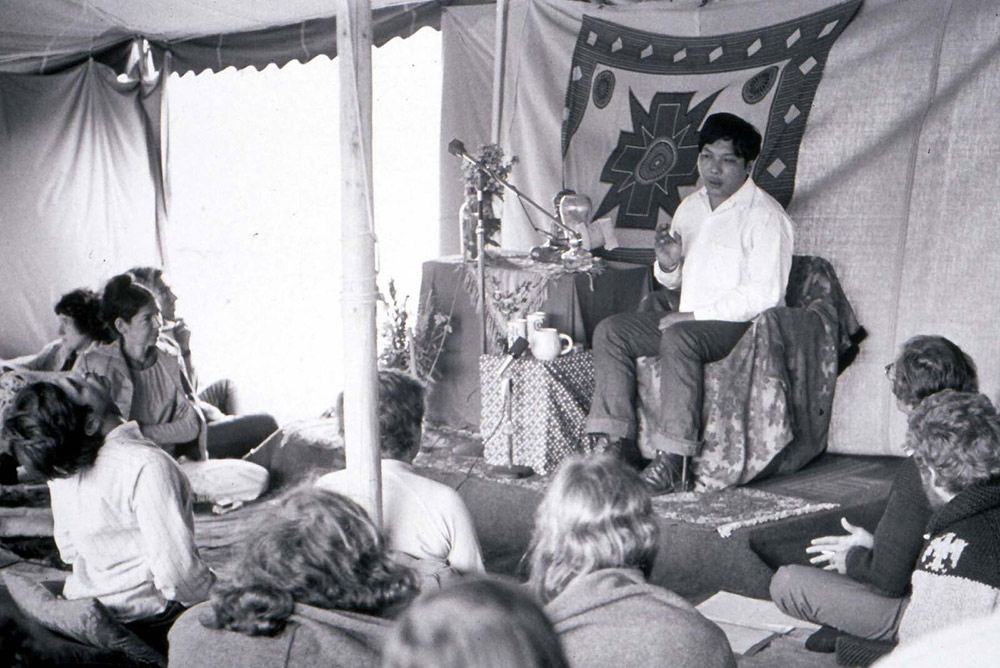 Commemoration of the Parinirvana of Chögyam Trungpa Rinpoche
This year, rather than gathering in person, we have decided to join the mahasangha for Parinirvana Day on the Shambhala Online and Ocean websites.
Please join us in gathering with the larger community to celebrate the life and times of our beloved guru and founder Chögyam Trungpa Rinpoche.
Noon Pacific Time: join Lady Diana Mukpo for a special Shambhala Sunday Gathering that marks the Parinirvana Day of Chögyam Trungpa Rinpoche. Lady Diana will share reflections, stories, and insights as she guides people through a chronological slideshow of the remarkable life of Chögyam Trungpa Rinpoche.
Please register here through Shambhala Online. Sliding scale from $0 to $20.


3:00 pm Pacific Time: Everyone is invited to practice The Sadhana of Mahamudra, including the feast offering, to commemorate the passing of the Venerable Chögyam Trungpa Rinpoche. The feast practice is usually for a restricted attendance, but is open to all on this special occasion.
We will share the sadhana text on screen for those who do not have their own. Everyone should have some food and drink ready for the part of the practice where we all eat together.


There will be toasts, and a video of Chögyam Trungpa Rinpoche teaching from the archives. During the feast we will watch
The Way of the Buddha in America
- a Naropa talk from June 1975.
On the Ocean website in the
(Virtual) Main Shrine Room
If you have never been on Ocean before, you will need to
register here
. You will only need to do this once; it is free of charge. Once registered, please log in and follow the button above to Ocean's Main Shrine Room.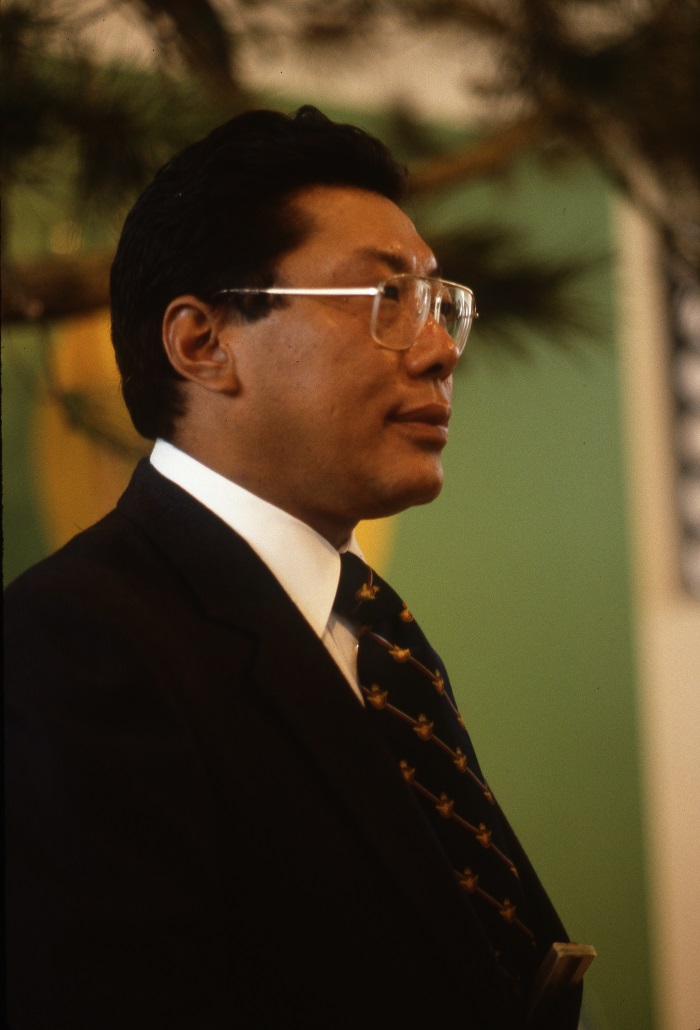 Offering from the Shambhala Archives
Video Offering: Skillful Means and Wisdom on the Buddhist Path
Each year on Parinirvana Day, the Shambhala Archives offers a video teaching by Chögyam Trungpa Rinpoche from their archive. This year, the video offering is the Exertion and Meditation talk from the Skillful Means and Wisdom Advanced Training Session seminar, held in Berkeley in 1976.
Click here to access the video.