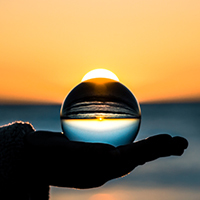 Shambhala Training (online): The Art of Being Human
with Acharya Arawana Hayashi
Friday: 4 pm - 5:30 pm (Pacific time zone)
Saturday: 8 am - 5 pm
Sunday: 8 am - 5 pm
This mindfulness meditation retreat presents the view that human beings at their core, including ourselves, are fundamentally awake and good. Shambhala Training: The Art of Being Human is the first of the five levels of the highly acclaimed Heart of Warriorship training curriculum, an extensive path of training rooted in the ancient meditation practices and wisdom teachings of the Shambhala tradition which were created for the challenges of modern, everyday existence.
This retreat is designed for those looking to learn mindfulness meditation or deepen an existing mindfulness-awareness meditation practice.
Through the practice of sitting and walking meditation, we will remember our natural confidence and relax to the freshness of the present moment, no matter what that moment may bring.
When we truly create the time and space to dive fully into meditation practice, we are able to experience the possibilities of openness and relaxation that exist when we settle fully into the present moment. These trainings are opportunities to work directly with experienced teachers and qualified instructors, and to engage meditation practice in a deep way – discovering what occurs through extended sessions of sitting meditation, walking meditation and mindful movement exercises. In addition, each weekend offers a subtle but powerful variation on the basic meditation technique, empowering us with a full range of mindfulness-awareness practices that guide and inform our journey.
Through the contemplative experience of Shambhala Training, we can awaken our inherent dignity, kindness and confidence and open fully to our life as it is, right here and now.
What to expect:
– Daily talks
– Guided meditation sessions
– Lots of meditation practice
– Interactive activities
– Discussion Groups
– Opportunity to meet with a meditation instructor
– Time to gather and converse
– Opportunity to steep in meditation practice in a transformative, unique virtual environment
If you have not attended the Heart of Warriorship retreats before, this is a wonderful opportunity to participate in these amazing meditation intensives and get a taste of the potency of Shambhala training.

If you have completed these courses in the past, whether last year, 15 years ago, or in the 1970's when the Heart of Warriorship training was created, why not take the time to refresh and deepen your understanding by immersing yourself in these precious teachings that are core to who we are as a community and hear some of our most senior teachers speak to these teachings and our paths as peaceful warriors and meditators.
For more information about this online Shambhala Training weekend series, go here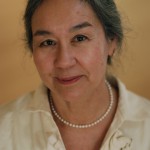 About Arawana Hayashi
Arawana Hayashi first saw Vidyadhara Chogyam Rinpoche in the summer of 1974 when her improvisational dance company auspiciously toured through Boulder. She did not remember anything he said, but she had never seen anyone move through the space as he did. That inspired her to stop and sit down on a cushion.
In 1976 she joined the Naropa Institute as Co-Director of the Dance Program with Barbara Dilley. The following year Trungpa Rinpoche asked her to studybugaku, Japanese Court Dance, and to use this form as a basis for creating Shambhala art. In 1994 the Sakyong called together artists at Shambhala Mountain Center to begin a conversation about creating an arts training program based on the visual dharma teachings of the Vidyadhara. Since then, she has been working with the Shambhala Art Program and chairs the Shambhala Arts Council.
In 2000, Sakyong Mipham Rinpoche asked her to move to Karme Choling where she was teacher in residence for 3 years. She was appointed acharya by the Sakyong in 2005.
Since 2004 she has been teaching innovative leadership workshops with social researcher, Otto Scharmer, and is a founding member of the Presencing Institute. There she currently is creating a Social Presencing Theater, which applies Shambhala art to organizational and social change projects. She lives near Sky Lake in the Hudson Valley, New York.
____
Students should participate in each weekend fully. These weekends are intended to allow students time to steep in a practice environment.
Each Shambhala Training weekend must be taken in succession and is a prerequisite for the next weekend. The Art of Being Human is the first Shambhala Training weekend.
____
Registration:
Registration is done through the Shambhala Online website. Note that Shambhala Online operates in US dollars. Enter one of these US$ amounts in the blank "Assistance" field to pay the discounted rate for Canadians.
Individuals US$120 (=CAD$149)
Assistance: US$65 (=CAD$79)
Please register using this link:
https://shambhalaonline.org/calendar-details/?id=478146&utm_source=Vancouver
(Using this link will share 20% of the program revenue with the Vancouver Shambhala Centre.)
Scholarship – Write to [email protected] for additional scholarship assistance. We use sponsor money to fund our scholarships so that everyone can attend without regard to financial means.
If you have questions about registration or about this online program, please email Geoff or Paul at [email protected]