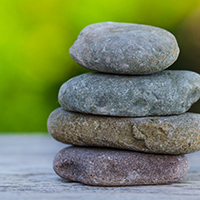 Shambhala Training (online): Warrior in the World
with Acharya Judith Simmer-Brown
Friday: 4 pm - 5:30 pm (Pacific time zone)
Saturday: 8 am - 5 pm
Sunday: 8 am - 5 pm
Developing fearlessness by examining our habitual tendencies, we are willing to experience our life without relying on the cocoon. We begin to engage the world directly and extend the attitude of fearlessness to our activities.
Shambhala Training: Warrior in the World is the third of five weekends of the Shambhala Training curriculum, an extensive path of training rooted in the ancient meditation practices and wisdom teachings of the Shambhala tradition which were created for the challenges of modern, everyday existence.
What to expect:
– Daily talks
– Guided meditation sessions
– Lots of meditation practice
– Interactive activities
– Discussion Groups
– Opportunity to meet with a meditation instructor
– Time to gather and converse
– Opportunity to steep in meditation practice in a transformative, unique virtual environment
If you have completed these courses in the past, whether last year, 15 years ago, or in the 1970's when the Heart of Warriorship training was created, why not take the time to refresh and deepen your understanding by immersing yourself in these precious teachings that are core to who we are as a community and hear some of our most senior teachers speak to these teachings and our paths as peaceful warriors and meditators.
For more information about this online Shambhala Training weekend series, go here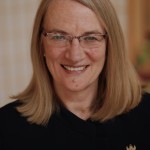 About Judith Simmer-Brown
Raised a minister's daughter in Nebraska, Judith Simmer-Brown began meditation practice as a student of Suzuki Roshi. It was while teaching religion and Buddhism at Western Washington University in Bellingham that Judith received a flyer inaugurating The Naropa Institute. Meeting the Vidyadhara at that first summer session in 1974 "blew her world apart," and Judith fled back to Bellingham, "not sure whether to hide or pack." But when offered a position in the new Buddhist Studies M.A. program at The Naropa Institute in 1977, Judith accepted one-week's notice to join the tiny faculty. Judith retired from Naropa in 2020.
During her early years of teaching at Naropa, Judith worked with the Vidyadhara on various projects. He always encouraged her to trust her own experience, to teach, and to "not care so much what other people think." Judith taught at Seminaries, served on the founding faculty of the Ngedon School, directed a series of Buddhist-Christian conferences, and influenced Naropa Institute through its early, difficult years. Judith retired from Naropa University in 2020, stepping down as chair of the religious studies department.
Judith's special passion has long been the Vidyadhara's teachings on "feminine principle," which led her to research and write Dakini's Warm Breath: The Feminine Principle in Tibetan Buddhism, published by Shambhala Publications in 2001.
____
Students should participate in each weekend fully. These weekends are intended to allow students time to steep in a practice environment.
Each Shambhala Training weekend must be taken in succession and is a prerequisite for the next weekend. The Birth of the Warrior second Shambhala Training weekend. The prerequisite for this weekend is completion of Shambhala Training: The Art of Being Human, anytime in the past.

____
Registration:
Registration is done through the Shambhala Online website. Note that Shambhala Online operates in US dollars. Enter one of these US$ amounts in the blank "Assistance" field to pay the discounted rate for Canadians.
Individuals US$120 (=CAD$149)
Assistance: US$65 (=CAD$79)
Please register using this link:
https://shambhalaonline.org/calendar-details/?id=478213&utm_source=Vancouver
(Using this link will share 20% of the program revenue with the Vancouver Shambhala Centre.)
Scholarship – Write to [email protected] for additional scholarship assistance. We use sponsor money to fund our scholarships so that everyone can attend without regard to financial means.
If you have questions about registration or about this online program, please email Geoff or Paul at [email protected]