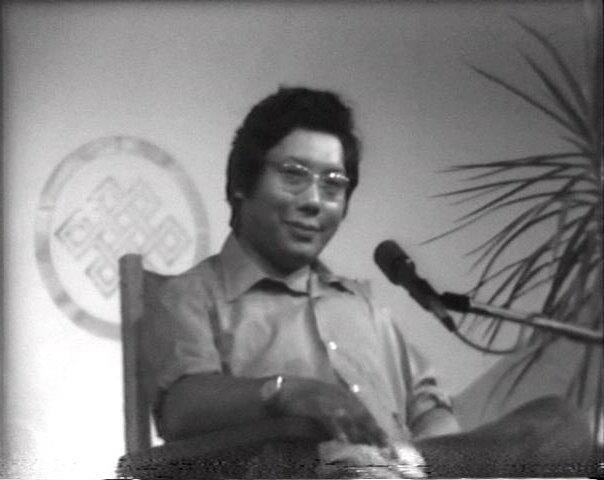 Meditation In Action (class)
5 Monday evenings, starting January 17

Chogyam Trungpa Rinpoche was one of the first Tibetan buddhist meditation masters to teach in the west, following his arrival in Montreal in 1970. He was the supreme abbot of Surmang monastery in Tibet. He is the creator of Shambhala Training and founder of buddhist centres around the world including Gampo Abbey, Karme Choling, Naropa University and Rocky Mountain Shambhala Center. The dharma language and forms that he introduced are still a major influence on how buddhist dharma is taught in the west.
Over two days in 1971 in Toronto, Chogyam Trungpa
Rinpoche presented five talks on meditation in a seminar entitled Meditation in Action. In the talks he discussed the buddhist view and clarified questions on a wide range of subjects:
What is meditation? What does it do?
How is our confused mind put together.
How does ego's deception work?
Where does pain and suffering come from?
What is karma?
Are we as solid as we feel ourselves to be?
Is impermanence to be feared or does it lead to a positive state of mind?
What is the buddhist idea of reincarnation?
What is buddha nature?
After listening to each talk we will have ample time for discussion.
The discussions will be led by Ron Greenberg a student of Chogyam Trungpa Rinpoche and meditation instructor for over 40 years.
Program price $50
Generosity price $75
Reduced price $30