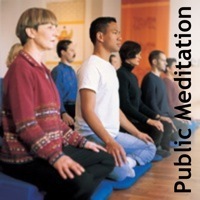 Wednesday Open House
All are welcome.
Open House, hosted every Wednesday night at the Vancouver Shambhala Centre, is an excellent and reliable way to enter into the practice of mindfulness/awareness meditation and build a regular meditation practice. The evening takes first time meditators through guided instruction which flows into a relevant talk about meditation practice. Experienced meditators are welcome to come and practice meditation together as well. Many people in our community make Open House a regular part of their lives.
The evening begins at 7:00 pm with brief meditation instruction, then sitting and walking meditation until 8:00 pm. (You are welcome to arrive late or leave early for this meditation period.)
If you would like first-time meditation instruction, please arrive by 6:55 pm to introduce yourself. In-person meditation instruction and discussion occurs in the secondary meditation hall. Many people find it helpful to repeat this meditation instruction session.
Starting November, 2023, the first Wednesday of each month will include ASL (American Sign Language) interpretation.
At 8 pm, there are announcements, then a social period. Please get a cup of tea and join us for casual conversation.
At 8:20 there is a dharma talk and discussion. The evening concludes about 9 pm.
There is no fee for open house, though donations are appreciated.
Everything you need is provided; just come as you are.
For more information contact [email protected]