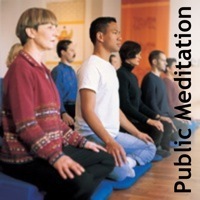 Tuesday lunch hour meditation 12:30 pm - 1:30 pm
Sitting and walking meditation every Tuesday from 12:30 pm to 1:30 pm. Doors are usually open by noon, so you are welcome to bring your lunch and chat before meditation begins.
Open to everyone. Please drop in!
By donation.
You can arrive on time or late for any in-person sitting session. Please place your shoes in the main closet and enter the meditation hall quietly. If there is a gatekeeper, you may be directed to wait outside the meditation hall for a few minutes before entering. You can also quietly leave any meditation session early. A good time to do this is during walking meditation.