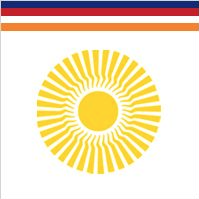 Meditation Instructor Training
The purpose of this online course is to enable students to develop the capability and confidence to introduce basic meditation instruction to newcomers, to respond skillfully to students' questions on meditation, to famililarize themselves with the logic and meditation techniques of the five Shambhala Training Levels, and to lead discussion groups on specific topics.
Successful completion of this course will authorize participants as Shambhala Training Assistant Directors and Meditation Guides.
The course takes place over 6 Saturdays morning sessions of 3 hours each. (9am - 12pm Pacific Time) Participants will commit to a daily (or near daily) meditation practice for the duration. Many sessions will have specific meditation assignments to be done over the following week. After completion of the course, participants will engage in a mentored practicum with a senior instructor from a local centre. The mentor will be asked to send a recommendation for authorization, on completion of some practical, in the field, experience.
PREREQUISITES: completion of the Heart of Warriorship and Sacred Path, with recommendation from one's MI, Centre Director or other senior student.
COST: $300 (Cdn funds)*
*no qualifying student will be denied the ability to attend this course due to financial constraints.