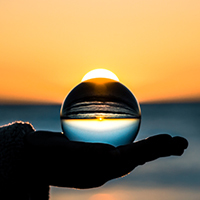 Shambhala Training: The Art of Being Human
with Geoff Bannoff & Charlaine Avery
Shambhala Training: The Art of Being Human
December 2-3
Saturday: 8:30 am - 5:30 pm
Sunday: 8:30 am - 12:30 pm

"If we are willing to take an unbiased look, we will find that, in spite of all our problems and confusion, all our emotional and psychological ups and downs, there is something basically good about our existence as human beings."
—Chögyam Trungpa Rinpoche
Shambhala Training is a series of contemplative workshops suited for both beginning and experienced meditators. This weekend workshop is the first, and the foundation of the whole series, containing the essence of the entire path. Developed by Chogyam Trungpa in 1976, Shambhala Training offers teachings based the vision that every human being has a natural source of innate wakefulness that we can discover, cultivate and express in our life.
The simple and profound technique of mindfulness and awareness can benefit people of any spiritual tradition and way of life.
Meditation practice helps us to examine our states of mind without trying to change them. This practice encourages openness to oneself and what's around us. It transforms the way we habitually see our life and our world. Our old habits and patterns become more transparent, leaving room for a more direct appreciation of situations.
With talks, experiential learning, and guided meditation instruction, we experience our potential as a genuine and compassionate human beings.
This weekend retreat is ideal for anyone seeking to learn the practice of mindfulness meditation, develop a regular meditation practice, and cultivate a healthy and loving relationship with themselves.
Included in the retreat:
Guided meditation instruction
Periods of both sitting and walking meditation
Talks by an experienced dharma teacher
Silent periods
Question & answer periods
Group discussions
Individual meetings with a trained Meditation Instructor
Connecting with people interested in meditation and developing more compassion for themselves and the people around them!
First-time participants will receive a copy of Shambhala: The Sacred Path of the Warrior by Chögyam Trungpa Rinpoche, who founded Shambhala, started Naropa University, and authored the Shambhala Training curriculum.

The Art of Being Human is the first retreat in a progressive series of weekend retreats, meaning each weekend is a requirement for the following weekend.