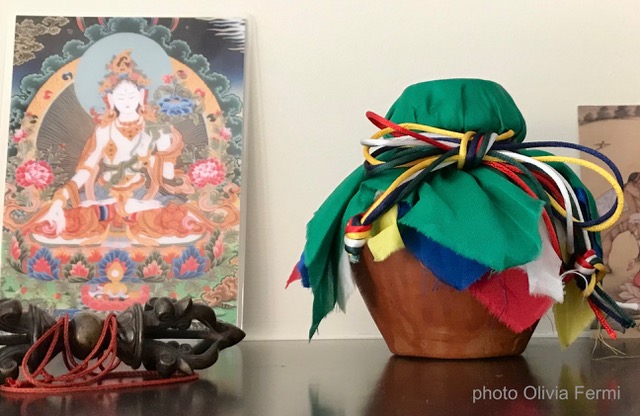 Earth Treasure Vase for BC, Guided Meditation and Sharing Circle
The Vancouver Shambhala Climate Meditation Group invites you to take part in a guided meditation and sharing circle as part of the Earth Treasure Vase for BC Ceremony.
Earth Treasure vases are a Tibetan Buddhist practice involving guided meditation and sharing centred on an "earth treasure vase" an earthenware vessel containing wishes, small offerings and blessings (you are invited to contribute) as a positive act in the face of the climate change crisis, and to support Indigenous and Non-Indigenous Defenders of Land, Water and all of our animal and plant relations.
Ultimately its co-stewards Olivia Fermi and Maggy Kaplan will bury the vase to join the more than 50 Earth Treasure Vases buried around the world.
This is a free event; donations to the Shambhala Centre are welcome.
BC is unique in its relationships with First Nations and Indigenous peoples.There are 198 First Nations in BC, out of a total of 630 in all of Canada. Ninety-five per cent of BC's land is on unceded First Nation territories, which means that First Nations people never agreed to give up nor sign away their lands to the Crown or to Canada.
Our intention is for the BC vase's journey and planting to unfold in an honorable and respectful way for the good of all. Healing our Earth and healing our relationships can't be separated.
Accessibility
: We have an elevator by the front door for people with mobility issues. The elevator requires a key, so please us
contact us
ahead of time so we can greet you at street level.