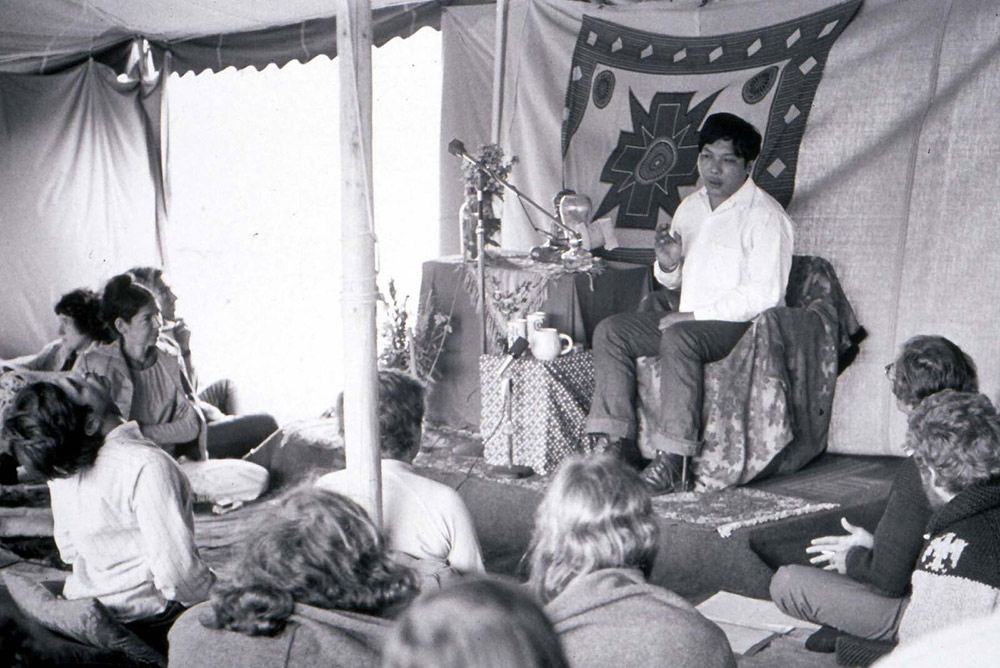 Buddhadharma Without Credentials
with Ron Greenberg & Joan Cawsey
Buddhadharma Without Credentials

"For the past three years since I have been in this country,
I have been repeating the same things again and again, in
order to emphasize what needs to be developed and what
dangers should be watched for on the spiritual path."
Chogyam Trungpa Rinpoche, New York City 1973

The spiritual path offers vast potential but also serious dangers for the practitioner. In 1973 Chogyam Trungpa Rinpoche presented five talks entitled Buddhadharma Without Credentials to help students develop their spiritual path beyond the misunderstanding of spiritual materialism. His talks discuss the spiritual path from the very first stages to the fearless proclamation of all-pervading awareness and dealing with everyday life.

With the multitude of teachers and teachings available now these talks are more relevant and valuable than ever. In this series of classes we will be listening to these talks by Chogyam Trungpa Rinpoche with ample time for discussion afterwards.

Chogyam Trungpa Rinpoche was one of the first Tibetan Buddhist meditation masters to teach in the west after his arrival in Montreal in 1970. He is the creator of Shambhala Training and founder of Shambhala centres around the world. The dharma language and forms that he introduced are still a major influence on how Buddhist dharma is taught in the west.

The discussions will be led by Joan Cawsey and Ron Greenberg. Both have been students of Chogyam Trungpa Rinpoche and meditation instructors for over 40 years.
Five Thursday evenings from 6:30 pm to 8:30 pm.

Price: $75 Program Price