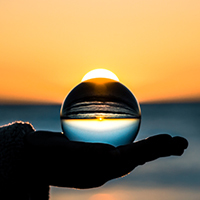 Shambhala Training - The Art of Being Human
with Geoff Bannoff
This program is cancelled.
The logistics of running this program while maintaining 2 metre social distancing are daunting. Please join us for online sitting meditation sessions, online Open House programs and online classes during the pandemic.
Shambhala Training - The Art of Being Human
Saturday 8:30 am - 6:00 pm
Sunday 8:30 am - 12:30 pm
Developed by Chogyam Trungpa Rinpoche in 1978, Shambhala Training offers teachings based the vision that every human being has a natural source of innate wakefulness that we can discover, cultivate and express in our daily life.
This path is open to anyone seeking to develop gentleness and strength through meditation. Shambhala Training is a series of contemplative workshops suited for both beginning and experienced meditators. The simple and profound technique of mindfulness and awareness that is used can benefit people of any spiritual tradition and way of life.
Meditation practice helps us to examine our states of mind without trying to change them. This practice encourages openness to oneself and what's around us. It transforms the way we habitually see our life and our world. Our old habits and patterns become more transparent, leaving room for a more direct appreciation of situations.
The "Heart of Warriorship" curriculum consists of several weekend programs that include meditation training and practice, talks by senior instructors, personal interviews and group discussions.
These programs provide a strong foundation in mindfulness-awareness meditation practice, emphasizing the development of genuineness, confidence, humour, and dignity within the complexity of daily life.
The Art of Being Human weekend
This is the foundation weekend for Shambhala Training. Through the practice of meditation, we glimpse unconditional goodness as the ground of our existence. Opening to ourselves with gentleness and appreciation, we begin to see our potential as genuine and compassionate human beings.
The one and a half day workshop and retreat invites meditators old and new to delve into the ground of the entirety of the Shambhala teachings. For those who have not meditated before the introduction will be gentle, and for those who are familiar with the Shambhala path the discussion, we hope will be helpful.
In the program: meditation instruction, walking and sitting meditation, talks, silent periods, group discussions.
Repeating the weekend
These teachings and meditation practice provide a powerful, gentle container for experiencing our mind and hearts. Repeating the program from time to time provides a way to deepen our practice and re-connect with ourselves and our community. The program is half-price for repeating participants.
"As a participant, teacher or program staff member, I have had the opportunity to re-experience each Shambhala Training weekend several times over the years. I learn something new, something heart-felt each time. It's a treat to relax my mind into that weekend's particular flavour, those particular aspects, of the Shambhala teachings for the time leading up to each weekend, during each weekend, and afterwards. The Art of Being Human weekend focuses on recognizing our basic goodness, building trust though the practice of meditation, and recognizing and working with our habitual obstacles." .. Geoff Bannoff
If your schedule permits, you could combine this program with Three Mornings of Sitting Meditation, held Wednesday to Friday, March 25-28 to create a 5-day urban meditation retreat.
Open to all. No prerequistes apply.