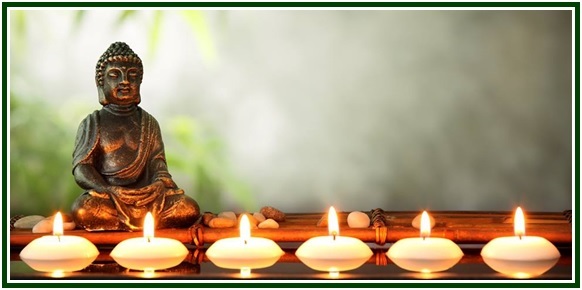 FOUNDATIONS FOR FREEDOM: THE HINAYANA The Second Noble Truth Part II
with Acharya Judith Simmer-Brown, Loden Nyima, John Fox
THE SECOND NOBLE TRUTH
and
MINDFULNESS OF LIFE
Pre-Recorded Talks by Senior Shambhala Teachers
Acharya Judith Simmer-Brown & Loden Nyima
with live Zoom Course Leader John Fox
Tuesday Evenings 6:30 - 8:30 by Zoom
September 22 - November 3
The foundational teachings of the Buddha indicate that the suffering we experience in our lives can come to cessation of we recognize, deeply and profoundly, how that suffering has arisen. This requires gentle bravery and deep contemplation, bypassing simplistic notions of how our suffering has arisen. The Buddha provided powerful models for this contemplation through the interrelated teachings of karma and klesha, or destructive emotions, as exemplified in the Wheel of Life. Drawing from the contemporary insights of our Shambhala Buddhist lineage, we will tread the ancient path of the Buddha.
September 22 Talk 1: Introduction to the Scecond Noble Truth and Mindfulness of Life
September 29 Talk 2: Kunjung of Klesha and Karma
October 6 Talk 3: Wheel of Life and the Six Realms
October 13 Talk 4: Twelve Nidanas: Cause (1-2) and Result (3-7)
October 20 Talk 5: Twelve Nidanas: Present Lifetime (8-10) and Future Lifetime (11-12)
October 27 Talk 6: The Long View: Karma and Lifetimes and Cosmology
November 3 Talk 7: Discussion
John Fox is one of our most senior teachers who has been practicing and teaching with the Vancouver Shambhala community for more than 45 years. He was Vancouver's first Shastri (a mentor of teachers).
No Prerequisites: This program is open to all who are interested in exploring the foundational path of the buddhadharma.
Participants would benefit from having received meditation instruction at a Shambhala Centre. Instruction is offered free/by donation: Online Vancouver Shambhala Centre every Wednesday Open House at 7:00pm.
Program Cost: $75 Full Course / $150 Generosity Price / $15 Individual Classes.
Payment can be made using PayPal after clicking "Register Now"; sending an interac e-transfer to [email protected] ; mailing us a cheque; or using the Square terminal at the Centre once we open.
Contact the Coordinator, Jaide, if you have any questions: [email protected]
To join us by Zoom, click here
Or start the Zoom app on your computer, tablet or smartphone, and join
Meeting ID: 517 279 1759
Password: 123456
Helpful tips for Using Zoom for online meditation and classes.
Acharya Judith Simmer-Brown has just retired as Distinguished Professor of Contemplative and Religious Studies at Naropa University in Boulder, Colorado, where she was a Founding Faculty member. She is an Acharya in the Shambhala lineage, and was Director of Shambhala's Ngedon School for Higher Learning for many years. She is the author of Dakini's Warm Breath: The Feminine Principle in Tibetan Buddhism and Meditation and the Classroom: Contemplative Pedagogy for Religious Studies.
Gelong Loden Nyima is a fully ordained Buddhist monk. He lived at Gampo Abbey from 2009 – 2017 where he completed shedra studies, practiced intensively, and served in various roles including as Shastri. He now lives and teaches at Shambhala Mountain Center, and spends a portion of each year in retreat.