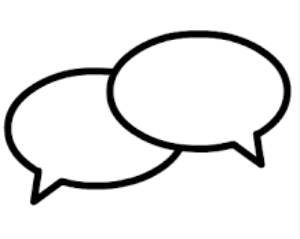 Members & Council meeting to discuss our future--via Zoom
Saturday, November 21st at 10:30 am – 12:15 pm
What direction should the Vancouver Shambhala community move in for the next 6-12 months? The five volunteers of the VSC Council would like to hear the views and ideas of every member.
The restrictions imposed by the pandemic are likely to continue for quite awhile. We are, however, able to have small groups meeting at the VSC safely, as long as we adhere to our Covid protocols.
At the moment, there are only 2 regular in-person weekly events. There is room for more. We also have several regular Zoom meditation sessions and classes, but many of us are experiencing "Zoom fatigue." In-person meetings seem to be the best way to rekindle the feeling of community that many of us are missing.
What is the ideal situation that you would like for our Vancouver Shambhala community? What do you not want to see? (We are concentrating here on our own Centre and our own local community rather than the global Shambhala situation.) Let's have a discussion of where to go from here, setting a course for the next few months.
Several Council members will attend in-person or by by Zoom. We have room for 12 people in the main meditation hall; remaining members please join by Zoom.
The meeting will be Zoom only, in accordance with the November 19 regulations from the Province of BC.
10:30 am introductory remarks from Council
10:40 am short breakout groups of 3 people. Introduce yourself and tell others what first drew you to the VSC
10:46 am back to the main group
10:50 am Zoom participants will be split randomly into breakout groups of 10-12; the in-person group at the VSC will be its own group. At least one Council member will be in each online group. In each group, someone will happily volunteer to take notes. Everyone will get a chance to speak.. If there is time remaining, open discussion within the group.
11:40 am Everyone rejoins as one big group. The note-takers will give a summary from each group. Open discussion until 12:15, when the meeting will end.
We are in a challenging time, in many ways. Within our difficult constraints, creative ways forward can be found.
If you plan to join us in-person, please register online so we can limit the in-person participants to 12 people.
To join us by Zoom, simply click here and follow the prompts.
Or start the Zoom app on your computer, tablet or smartphone, and join
Meeting ID: 517 279 1759
Password: 123456