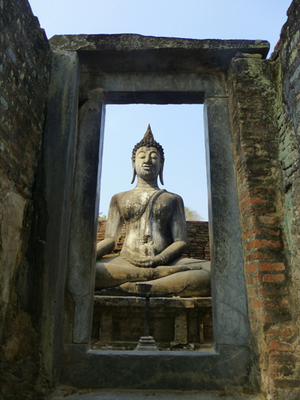 Five Mornings of Sitting Meditation
with Geoff Bannoff
Tuesday November 24 to Saturday November 28
9:30am - noon
Five mornings of sitting and walking meditation.
Mid-morning each day, there will be a brief practical talk on meditation practice.
For those who are available weekday mornings, this is an excellent way to start the day. Sitting with a group, several days in a row, helps one settle into meditation practice in a way that doesn't ordinarily happen during city life.
Drop in—it is fine to (quietly) arrive late or (quietly) leave early during any sitting period. Attend one, two, three, four or five mornings.
During the pandemic, we are limiting the number of people in the main meditation hall to 10 people.
You might consider combining this program with the extended periods of sitting meditation on Sunday (9:30am-11:30am, 2:00pm-4:15pm), and the daily online sitting from 5:00pm-6:00pm to create a longer urban meditation retreat.
By donation.
To join us by Zoom, click here
Or start the Zoom app on your computer, tablet or smartphone, and join
Meeting ID: 517 279 1759
Password: 123456
We plan to offer this program several times throughout the year.