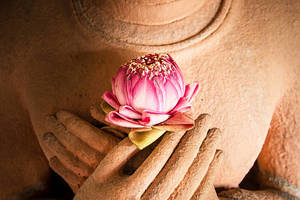 Awakened Heart: Shambhala Training Level IV
with Paul Belserene & Phyllis Ohm
With trust in basic goodness and daring to experience the sharp edge of reality, we move forward with gentleness, increased awareness, and inquisitiveness about the world, as it is, and ourselves, just as we are. We can extend ourselves to others fully and with kindness.
Adapted to the unique situation of the Covid pandemic, this program presents Awakened Heart (the fourth Level of the Heart of Warriorship) over four Saturday mornings accessible via Zoom from home from 9:00 am to noon PST (and, when and where feasible, in person from Shambhala Centres throughout the Pacific Northwest).
For those who have not yet taken a Good Morning Shambhala program online, there will be a short orientation meeting on the Friday before the first program, (September 10th) at 7pm. This will help provide support and context for participating in this program from home.
As with previous Shambhala Training "Good Morning Shambhala" programs Awakened Heart will include thorough meditation instruction, periods of meditation practice, light yoga and walking meditation, one-on-one conversations to clarify questions, talks by senior teachers and group discussions.
This program will be co-taught by Paul Belserene and another teacher TBD.
Prerequisite: Shambhala Training Level III: Warrior in the World