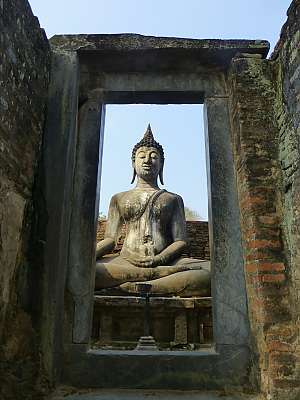 Five Mornings of Sitting Meditation (October)
with Geoff Bannoff
Sunday October 17 to Thursday October 21
9:30am - noon
Five mornings of sitting and walking meditation.
Mid-morning each day, there will be a brief practical talk on meditation practice.
For those who are available weekday mornings, this is an excellent way to start the day. Sitting with a group, several days in a row, helps one settle into meditation practice in a way that doesn't ordinarily happen during city life.
Attend a single day, or all five mornings. You can also drop in for any portion of the sitting.
During the pandemic, we are limiting the number of people in the main meditation hall to 20 people.
You might consider combining this program with:
- Taming the Mind sitting from 2- 4 pm on Sundays
- and the daily online sitting from 5:00pm-6:00pm to create a longer urban meditation retreat.
You must be fully vaccinated against Covid19 to attend this program.
By donation.
We plan to offer this program monthly from October to March.