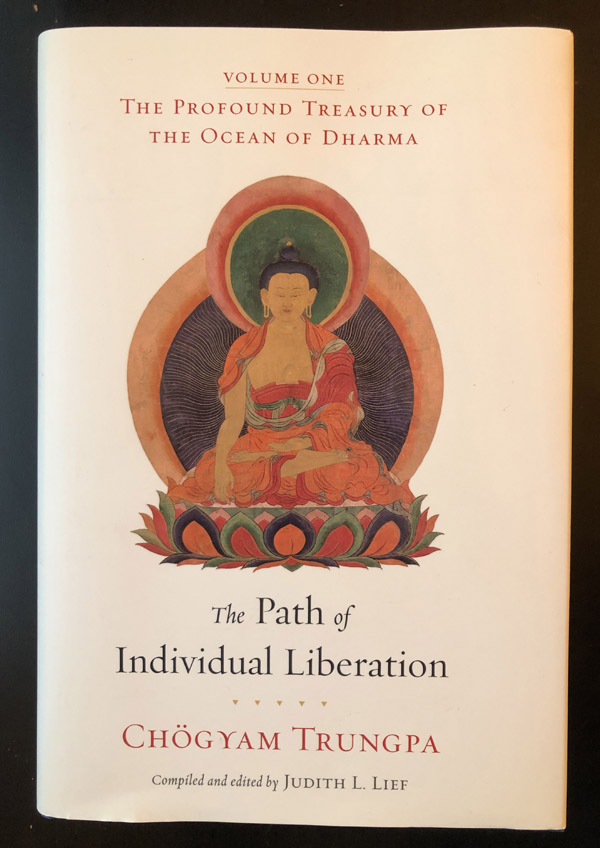 Taming the Mind and the Path of Meditation
Sitting meditation, Reading and Discussion
Sunday afternoons, 2pm - 4pm
Please arrive on time
Kate Abato hosts afternoons of sitting meditation, with a reading from The Profound Treasury of the Ocean of Dharma or other dharma book, followed by discussion.
This is a two-hour intensive practice designed to give students a glimpse of the mind mixing with the breath and space. It is an opportunity to watch the mind go through everyday thoughts without judgements or bias and how meditation practice can effect the most powerful unreleting thoughts we have. The program begins promptly at 2 with meditation instruction for both sitting and walking. Midway, a reading is offered and discussion follows. The second half resumes with both sitting and walking meditation followed by tea and snacks in the community room.

By donation.

Kate Abato is a long-time practitioner in our community, and a member of the Nalanda Translation Committee since 1976. As a translator, Kate brings a particularly insightful perspective to these teachings.
Kate Abato presenting a text to HH Tenzin Gyatso, the 14th Dalai Lama
Chronicles Radio interview with Kate Abato.
Proof of Covid vaccination and face masks are required for all programs and events at the Vancouver Shambhala Centre.