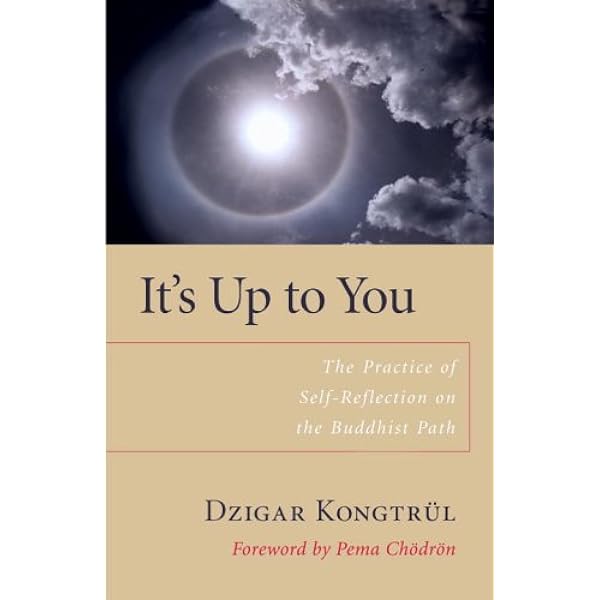 Book class: It's Up To You by Dzigar Kongtrul Rinpoche
with Geoff Bannoff
Book class: It's Up To You
by Dzigar Kongtrul Rinpoche
4 Tuesdays, 7 - 8:30 pm, starting November 28
This is one of my favourite dharma books. It is a very accessible discussion of meditation practice working with our daily life, our perceptions of the world, and our views of ourselves. This class, and the book, will be useful to both newer and long-time meditators.
From Pema Chodron's 2005 introduction to the book:
"I first heard Dzigar Kongtrül Rinpoche teach in the spring of 2000. I recall the talk vividly because it awakened in me something I hadn't experienced with quite the same impact since my first teacher, Chögyam Trungpa Rinpoche, died in 1987.
"It was a feeling of reconnecting with a wide-open perspective on reality, as if I'd been muddling along in a small, dim room, and suddenly the walls as well as the ceiling and floor disappeared and there was a simple, straightforward freedom. I remember thinking, "Yes! This is how it always is!" I knew also that everyone could experience this and that Rinpoche was giving clear instructions on how to do it. I listened with joyful enthusiasm, feeling that Kongtrül Rinpoche was my personal link with this freedom and that I should move closer to him and learn more."
Each week we will discuss 3 chapters. One person in the group will summarize a chapter, we will all discuss it, then move onto the next chapter.
A PDF of the book is available for free at
Namo Buddha Publications.
It is also available in the Shambhala Centre bookstore and library.
Please register early to get a PDF of the readings for class 1 in time for our first class on November 28.
Cost $15-30
Geoff Bannoff has been studying with the Shambhala Centre since 1974. He is a regular teacher at Wednesday Open House, and has strong interests in the Four Foundations of Mindfulness, Shambhala Training, and integrating meditation practice into daily life.