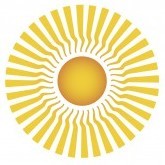 Shambhala Sadhana Feast Practice
with Susan Chapman
Please join us by Zoom for a special New Year and Valentine's Day Celebration!
" I have composed a sadhana known as the Shambhala Sadhana that helps us, through the powerful practice of meditation, deepen our insight and feeling of basic goodness and enlightened society".
The Shambhala Sadhana practice coupled with food and convesation is a powerful method to engage together in creating enlightened society. It is a profound yet simple chanting and visualization practice that deepens our personal and societal connection with Basic Goodness.
Have ready a sweet or savoury snack and a beverage to enjoy during the feast portion of this practice. There will be a 10-minute break for you to bring your feast food and drink to the session.
Traditionally, short offerings of poetry, music, etc. during the feast are welcomed.
No prerequisites
Chants and sadhana will be screen shared
Please plan to attend the whole session, if possible
Registration would be helpful for planning purposes, but no required
The Shambhala Sadhana Feast is being offered as part of our weekly Shambhala Sunday Morning Bodhisattva Warrior Practice.
Please contact Sandy Brooks [email protected] if you have any questions or would like to make an offering during the feast section. Thank you!
Donations are appreciated, especially during these uncertain times when we have had to cancel most of our revenue-generating programs.
To join us by Zoom, simply click here and follow the prompts.
Or start the Zoom app on your computer, tablet or smartphone, and join
Meeting ID: 517 279 1759
Password: 123456

---